Posted by Philip on May 1, 2014 at 8:16pm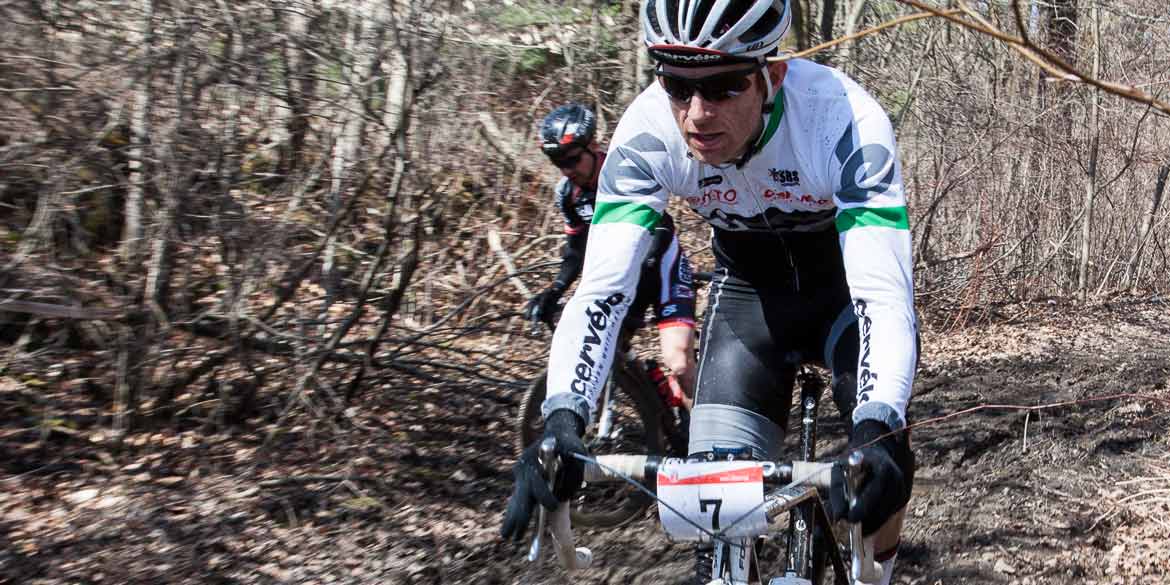 My plan last weekend was to find some mud, and, well, I found some mud.
The mud is one reason for how I managed to get hit in the head with an errant rear wheel. A rider got his front tire sucked into a mud pocket and he flipped over his handlebars. I was standing in a spot that made me an unintentional recipient of a swinging bike. Thankfully it was only a light hit. Thankfully, the rest of the day was much less violent.
The mud, unfortunately, proved to be a bit much for most of the riders, especially in the Mineral Springs Rd. Chute where it was like peanut butter. A good number made it half way when the area was clear, a few looked like they made it all the way to the bottom. It was a good effort by all though.
My nephew is just starting to get into mountain biking so I thought he'd like to come along and watch the race. I told him to bring some extra clothes because the odds are good that we're going to get messy. Well, he didn't get messy but he was quite helpful. He ended up being an impromptu road-side assistant. A few riders had mechanicals coming out of Jack's Mudslide with broken rear derailleurs, twisted chain, or flats. My nephew grabbed the toolkit from my trunk and helped out while the riders turned their bikes into single speeds or swapped out a link. I think he enjoyed his time out.
Well, I'm sure you're not looking at this article to read my blabbering so here's what you came for: the photos. If you see any mis-tagged bibs, let me know on the Contact page.
Philip