Posted by Philip on May 29, 2014 at 10:17pm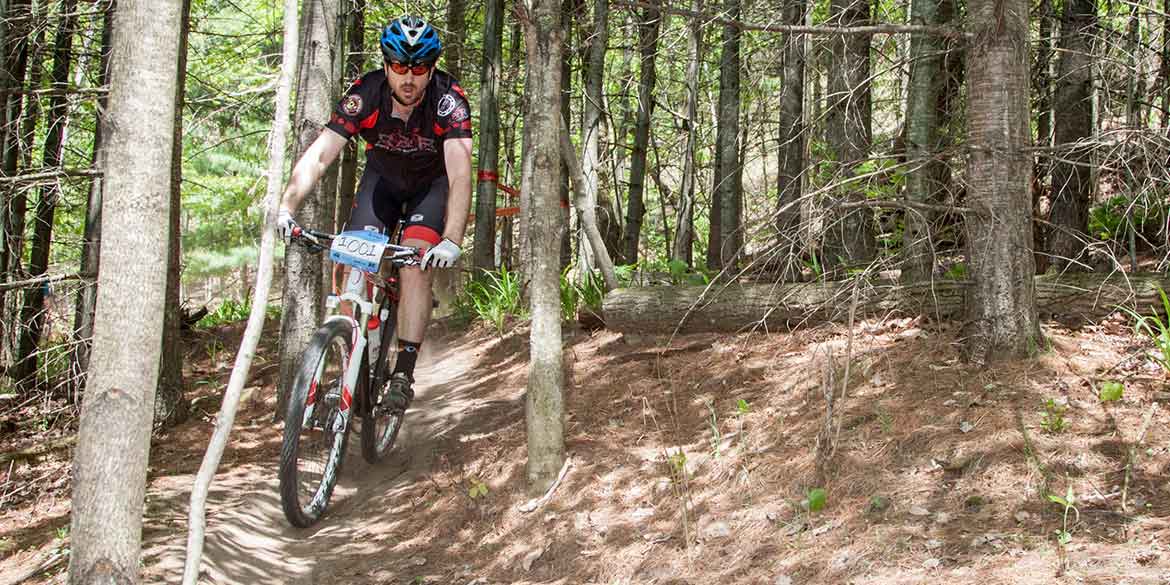 My first O-Cup mountain bike race turned out to be a great experience.
The one downhill section of the course where I was most of the afternoon was quite a sight but it would have to wait--it was only open for the 1:30pm start. Until then, the 11:45am race definitely had me wanting more.
There were a few crashes in the sandy sections. A couple of riders seemed to have difficulty navigating around the pits that had developed. The biggest crash I saw was in the 1:30pm race. The rider drifted wide of the racing line and his front tire turned sideways and washed out on a big drop. He slammed into a 3-inch diameter tree right in front of me. He fell to his left while his bike caught up on the tree. I got lucky with that one and so did he. He walked away and finished the lap. He would come back later to the same spot to watch the rest of the race and I was able to ask how he was. He was fine. I'm sure he felt it the next morning.
Great job to all the riders.
Race Photos
Results: Ontario Cycling
More Information: Superfly Racing
Philip