Posted by Philip on Jun 17, 2014 at 9:34pm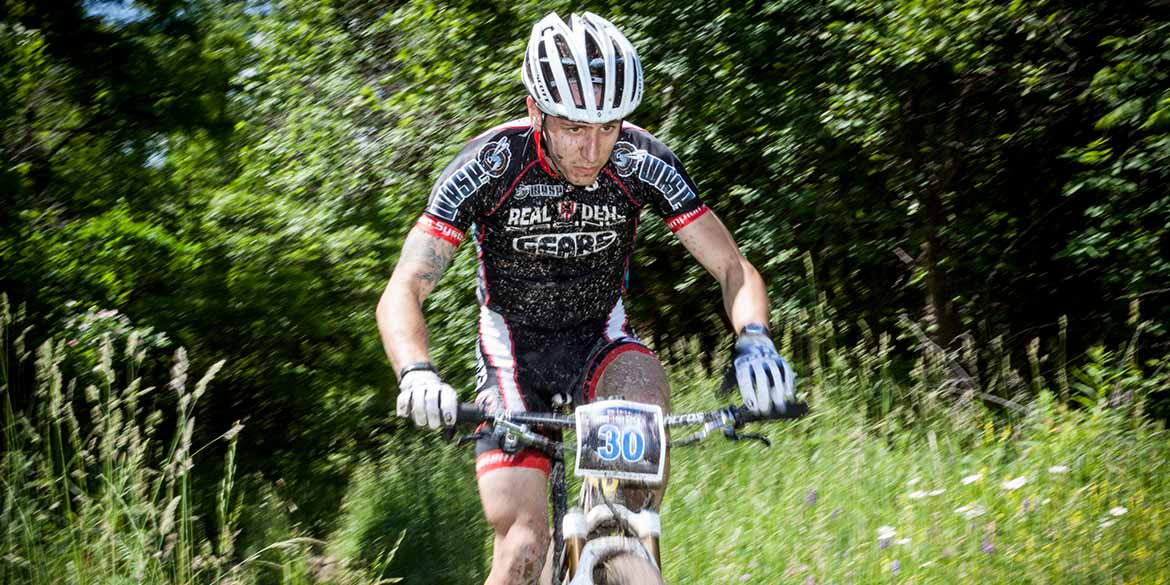 In case you live anywhere but in Niagara, we've had a lot of rain. And by "a lot", I mean it seems there have been more days with rain than without. Because of this, it seems the organizers of the Lake to Lake 29er had decided to change the course layout.
This year there was no Short Hills section. The start saw the usual climb up Hydro Hill but this year there was a long downhill to hit the bottom. Here is where the major change from last year came in. At the bottom of Hydro hill was the start of the trip around the 12 Mile Creek trails. The trails here involve a lot of climbing and windy descents. With the rain came a lot of washed out areas making a lot of riders a bit nervous as they navigated around very exposed roots and rocks.
I did notice a lot of mud on shoulders and backs and the occasional streaks of blood. I heard there were some larger crashes but nothing from where I was. The worst I saw myself was a flat tire.
Overall it was a great day with some great weather. I'm sure the photos will tell the rest of the story.
Race Photos: Lake to Lake 29er, 2014 Gallery
Results: SportsStats
More Information: Lake to Lake 29er Website
Philip
Tags: Lake-to-lake, 2014