Posted by Philip on Oct 21, 2014 at 6:47pm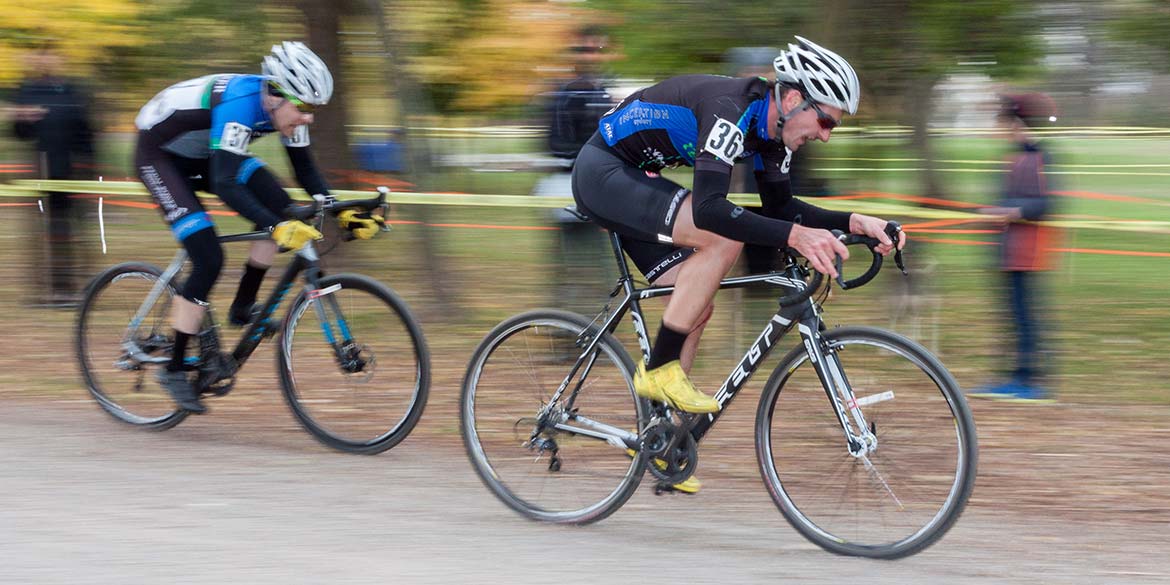 Today started like most others. Except for the fact that I think it was the coldest start to a race I've been to all year.
Fireman's Park in Niagara Falls, Ontario, is a great place to hold a race this time of year. The colours were fantastic and offered a great backdrop. About the race, well, there really isn't too much to say about the races today. Everything seemed to go without a hitch. I saw a couple of falls but nothing major.
The one thing I was kind of disappointed in was my late start to the morning. I got there early enough for the first race but I wanted to bring my mountain bike out and ride the course before people really started getting on it. It looked like a lot of fun.
Race Photos: Fireman's Park Cross, 2014 Gallery
More Information: Fireman's Park Cross
Results: Ontario Cycling
Philip
Tags: Fireman's Park, Cyclocross, O-cup